GRANT 79 |OVERLAND PARK, KS | NEIGHBORHOOD
If you enjoy convenience, you will be happy to know that Grant 79 Apartments is about 20 minutes away or less from a variety of desired local destinations around the Greater Kansas City area. Our family-friendly community is located in the Shawnee Mission School District and is only a short distance away from several area schools and universities, including Overland Park Elementary School, Comanche Elementary School, Westridge Middle School, and Shawnee Mission West High School.
Grant 79 Apartments is located in the premier Johnson County area in Overland Park, KS. Downtown Kansas City and the Power & Light District area are practically at your fingertips. Spend a night out on the town enjoying the fine dining and exciting entertainment, or stay closer to home and enjoy the afternoon at one of the many shopping or eating options nearby.
South Kansas City offers plenty of entertainment for people in all age groups. There are several public parks in the area to enjoy the outdoors, numerous tasty restaurants, shopping centers, movie theaters, and much more. Below are a few of the top places of interest that our residents love.
The Power and Light district is the downtown area surrounding the T-Mobile Center (formerly known as the Sprint Center), which is where many big concerts are held as well as sporting events such as college basketball games. Outside the massive venue are vibrant bars and restaurants that embody the fun nightlife. One hidden gem within the Power and Light District is the Green Roof Park, which is a neat public park staged on top of a parking garage. It was designed by an artist to make public use of the space, so grass and trees were added with a walking path around the parameter. Small events and concerts are often held here.
1490 Red Drive,
Traverse City, MI 49684
(231) 935-4077
The Kansas City Zoo is a boastful +200-acre sanctuary for nature that attracts visitors from all over the area. It has been recognized with numerous awards and ranks among the top zoos in the US and is a highly accredited member of the Association of Zoos and Aquariums. This zoo is home to many fascinating animals and wildlife from all over the world. The zoo has an incredible chimpanzee exhibit as well as African lions and elephants. Occasionally, the zookeepers will demonstrate elephant painting with beautiful colors. There is a very entertaining Sea Lion show and even a 23ft long Burmese Python.
6800 Zoo Dr
Kansas City, MO 64132

Let creativity run unbound inside the incredible Legoland Discovery Center. Kids of all ages will find fun in the many unique features and attractions offered here. Strap in a virtual reality headset and compete on a racetrack in a vehicle built entirely out of Lego bricks. Or take your building talents to the earthquake tables where you can try to build a tower as high and wide as possible that will withstand the earthquakes when the table starts to shake from underneath. The Legoland Discovery Center also hosts a number of group events and allows for private events as well. Perfect location for a birthday party!
2475 Grand Blvd
Kansas City, MO 64108
(816) 471-4386
The Sea Life Aquarium is worth a visit whether you're new to the Kansas City area or not. Here you can see thousands of colorful fish and many, many different species. Take a trip to the Shipwreck Exhibit and see them all! This tank mixes all sorts of underwater friends and makes for a beautiful display. Sea horses and Clown Fish bob around the coral while sea turtles swim over the lazy starfish. There are sharks circling the waters and a few octopuses can be spotted despite their incredible camouflage. If you make it to the Turtle Rescue Center, be sure to say high to Gertrude, the lovable rescued Green Sea Turtle who was found wrapped up in fishing wire near the Florida coast.
2475 Grand Boulevard
Kansas City, MO 64108
(816) 471-4386
The Nelson-Atkins Museum of Art is a very famous and frequently visited museum. According to Time Magazine, it ranks in the top tier of museums around the globe. This museum has built an amazing collection of pieces from every major part of the world that incorporates each significant culture throughout history. Notable for its size and appealing architecture, this museum attracts visitors from all over. Massive badminton shuttlecock sculptures lay out in the yard leading up to the museum as they make for notable, familiar landmarks.
4525 Oak St
Kansas City, MO 64111
(816) 751-1278
BEST RESTAURANTS NEAR OVERLAND PARK, KS
Beyond entertainment and places of interest, Kansas City has a lot of delicious restaurants and food stops available. Check out some of the local eateries that our residents rave about: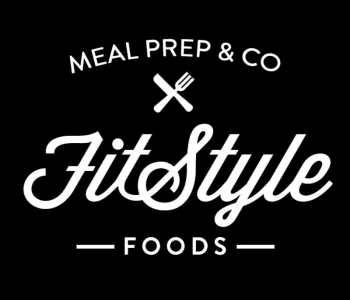 A unique shop catering to on-the-go busybodies who do not have time to cook and plan every meal. Fitstyle Foods offers healthy, premade meals for those who may be trying to gain, maintain, or lose weight.
7943 E Frontage Rd
Overland Park, KS 66204
(913) 909-1501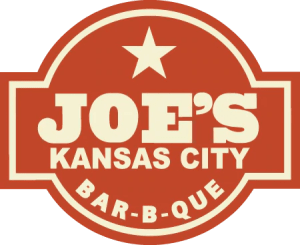 Kansas City has quite a reputation for having a good barbeque, and Joe's Kansas City has a great reputation for serving it! Stop by and try some of the city's finest BBQ. It's only a 15-minute drive south of Grant 79 Apartments. Joe's is open 11 am – 9 pm, closed on Sundays.
11723 Roe Ave
Leawood, KS 66211
(913) 338-5151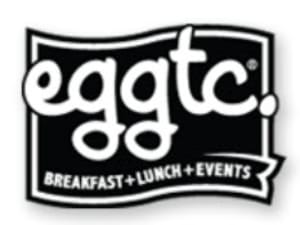 A well-accredited breakfast and lunch restaurant in South Kansas City and only a 20-minute drive from Grant 79 Apartments. "eggtc." is a unique joint that proudly serves unique and delicious breakfast, brunch, and lunch. It also features a popular coffee and drink bar. Open daily from 6:30 am to 2:30 pm.
5107 Main St
Kansas City, MO 64112
(816) 561-0116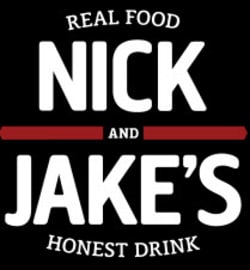 Nick and Jakes overland park is a traditional American cuisine hotspot. Serving the very best in classics like Burgers, Wings, and Salmon for lunch. Then you get a delicious meal for dinner such as Mama's Meatloaf, Burgers, and Steaks sure to impress everyone. Come and enjoy the lively atmosphere and eat delicious food.
6830 W 135th St
Overland Park, KS, 66223
(913) 681-8535

Jack Stack Overland Park is a classic Kansas barbeque restaurant offering the best in meat. With tons of meat ranging from Pulled pork to brisket, to burnt ends, anything you find is a culinary masterpiece. And their side menu offers something to pair perfectly for all who enjoy the barbeque experience.
9520 Metcalf Ave
Overland Park, KS, 66212
(913) 385-7427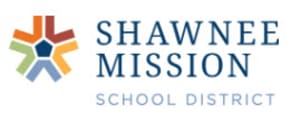 Shawnee Mission School District
Overland Park, 66204
231-933-1700
Testimonials
Grant 79 Apartments has some of the best rates in Kansas City and is fairly cheap relative to the amount of space you get (which is a lot relative to other apts). Very friendly staff. The interior looks amazing and was just renovated.

- Facebook Review
Love the location of the complex. They are reasonably priced. You get a lot of space for your money. The staff and maintenance are very friendly and knowledgeable. Recommend that you try this for your new place to live.

- Google Review
5 Star Review: Absolutely amazing management company the best in the city.

- Google Review
5 Star Review: I have lived here a year

- Google Review